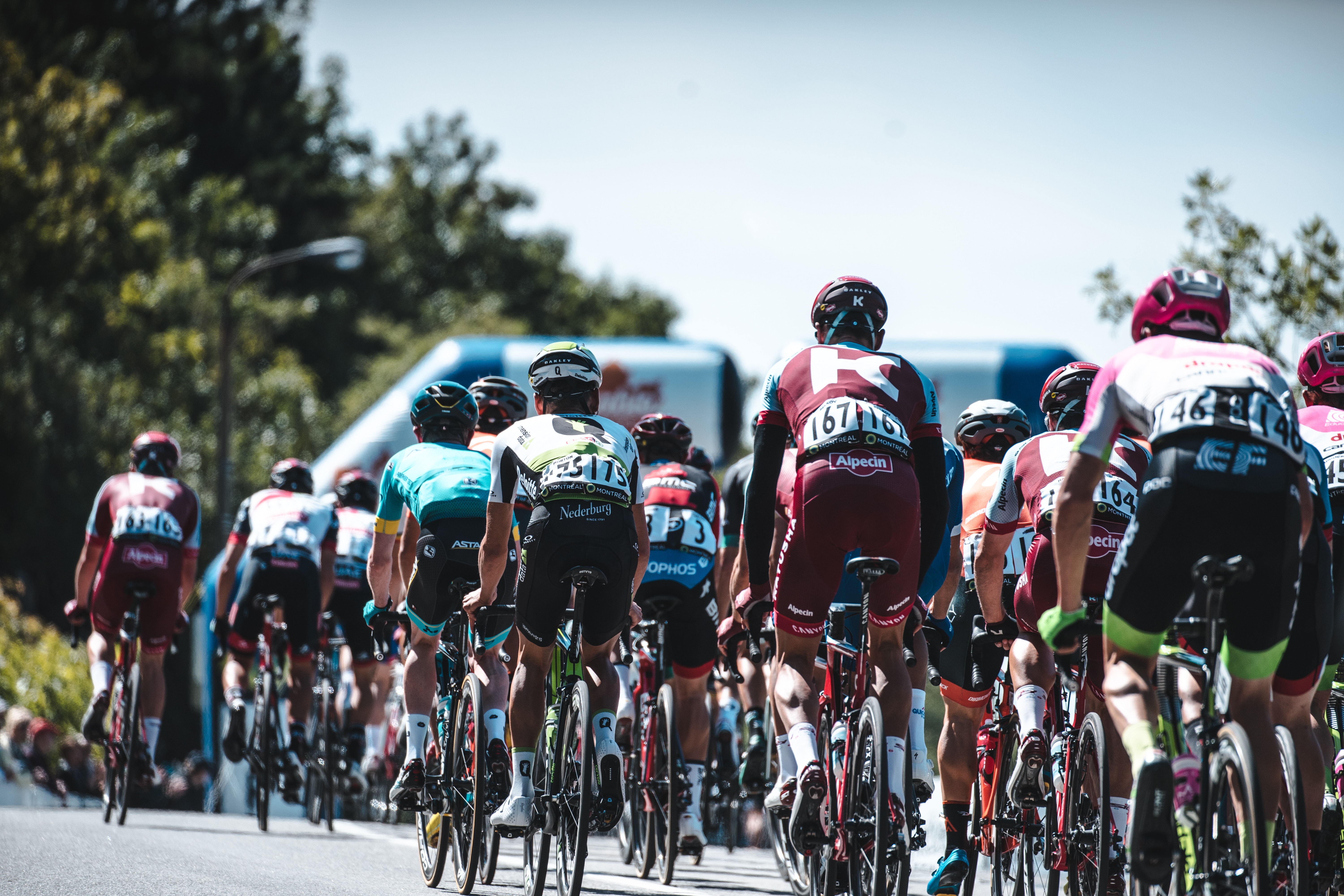 Weight Loss Post Mortem
Matt Trask • September 26, 2019
Read Time: 12 mins
community
personal growth
Over the summer I was handed the challenge of a life time in exchange for a lens I wanted. The goal was two fold: get down to 215 pounds and also do a metric century (62.4 miles) in under 3 and a half hours. I failed both, one by a small margin and the other by well 25 pounds as of this morning.
How it got started
For the last year, I have been one of the more prominent speakers for OSMI, the mental health collective aiming to open things up in tech. You might have seen me around. I generally am found wearing flip flops and an OSMI hoodie that is at this point well past its prime. I don't hide my struggles with anxiety, nor do I want anyone else to. With that, I have invariably inspired others to talk openly, get help, both or some other action. One of those people was my very good friend Josh Holmes. Without going into much, one of my mental health talks resonated with him. It was enough for him to get the help he needed to get back into the groove. I think we have all been there. Without help, the world can feel suffocating. Simple tasks weigh on you as if you have to decide a momumental decision that could be irreversible. All that to say, if any of this resonates with you, find someone in your area. That's not the point of this talk though. The point is this: Josh saw me on Twitter one night talking about how I had some goals. These goals were loosely defined but there. He took it as a chance to motivate me. If you don't know, Josh is an amazing photographer. He has an Instagram full of amazing pictures. He has been isntrumental in helping me learn more about photography and inspiring me to dive more into it. At Sunshine PHP last year, he let me try out one of the penultimate lenses for a photographer: the Canon 70-200 mm L III f/2.8. Most you probably don't know, but that lens is about $2,000. I was smitten. When we got to Longhorn PHP, he gave me that lens for the weekend and I went wild with it. I ended up helping capture a lot of the conference and gave them rights to my photos to use but I had a blast wandering around, taking pictures and enjoying something other than programming. Josh figured this was perfect motivation for me. The conditions were as followed:
Ride a Metric Century (100 km/ 62 miles) in 3 hours and 30 minutes. Thats around an 18 mile per hour pace.
Hit 215 pounds by Cascadia PHP.
I can report the following:
I rode the century in 3:38:08 according to my garmin computer. Proof. I failed this just slightly, but I know why.
As of this morning (9/26/20190) I can report I am hovering between 237 and 240. It fucking sucks. I've hit a plateau. I've been around this weight for weeks.
Before I go any further, I can't thank everyone enough for the words of encouragement, the support, the donations and more. While I currently do not have a Canon 70-200 sitting in my apartment, I absolutely felt the love. While I am in a funk right now, its helping me push through it. So lets break down what happened with both. I think we should do the cycling one first, thats more fun.
Hitching rides to the finish
Oddly enough, this goal was the one that scared me. Not because I couldn't ride the distance. No, I've ridden this ride before. Jacques Woodcock and I did it years ago. To be more precise, Jacques convinced me to do it, drive up from Atlanta, spend a night in Clarksville, and then get dropped in the first 10 miles by him. Im not bitter at all. (Not really, it was awesome to watch him crush it). What made me nervous was the pace. I talked to a lot of the people I ride with regularly. All said the same thing: lose weight and it's doable. I started adding miles to my week. Upwards of 80 to 100 miles riding on average. I saw my mph average go up but never anything significant. I could hold my own with the group for a while but would get dropped routinely. So when it came time for "race" week, I was incredibly nervous. I stopped riding a few days prior to give my legs a break. I broke the cardinal rule and had work done on my bike the night before the ride. It was so bad the mechanic was nervous the entire morning. To the ride though.
This time, my good friend Mike Bifulco drove over from Charlotte to ride with me. I can report back that karma is funny in that I ended up dropping him, but not in the first ten miles. We had dinner, and then a drink at the hotel bar before calling it a day. I went to my room, and did something that got a hell of a reaction: I shaved my legs. In cycling its popular to shave your legs if you are a guy not so much for speed, but because if you crash (more likely than I'd admit), shaved legs make it easier to remove gravel and debris from the open wounds. I went to bed and barely slept. I was up at 6am ready to go. Grabbed some breakfast and found Mike in the staging area. In my kit I had a set of Clif Chew Blocs and 4 Gu packets. These were crucial. Mike and I got set up, and rode up to the start line around 7:15 just to chill. Funny enough a huge group of riders got some nerves worked up and asked to start early. We saw that happen and just went with it. Immediately we hitched ourselves to two guys that were clearly stronger and holding a good pace. The weird thing is that I felt great. My legs were flowing so good on the pedals. Mike didn't think he could hang but he did. Finally they turned to so that one guy could find his wife on the 30 mile course. Hitching a ride with them saved us so much energy and let us coast the first 10 or so miles.
We kept doing that as we could, attaching ourselves to other riders, getting free rides and taking pulls as we could. I looked down and saw we were on pace for 20mph or so. I was estatic. Mike was doing his best to stay with me but would drop behind. Instead of just crushing it, I would slow to wait. I thought it would be a dick move to just drop him. Riding is way more fun when you have someone to share the pain with. The big moment though, I don't even know if Josh knows this is that when I hit the second rest stop, I was at mile 30 and time wise we were at 1:42:00. Since this ride was in the back country of Kentucky I had barely enough signal to put out a quick update tweet. (I just realized I left my garmin running and we took a 10 minute break at the first rest stop. What the fuck. Had I stopped my garmin, I would have finished under. Oh well). We kept going, but the break hurt me. My legs were heavy after the break. I was pushing but they felt like lead. It wasn't until my phone and watch got enough signal I got a single notification from Josh in a DM telling me I was crushing it and to keep it up. That was it. At that point, I stood up, shifted down and hammered my way back up to the pace I needed. It felt like I was shocked with some electricity. It was amazing.
Mike finally told me to go, and at the second to last stop, I put my head down and just focused on the miles counting down and the time counting up. I found a group of incredibly strong riders and held on for dear life. Now, I probably commited a huge sin here, but I never made a true attempt to take a pull at the front of the group. There was three of us, I was in the back just hoping to hold on. They never tried to shake me, they just maintained a consistent pace. Finally, when I went to pull for them, the physics of it all had me passing them both at 25 mph. I couldn't just slow down, and they could have kept up so I kept going. I hit the final section, a soft uphill for about a mile that only rose up 100 feet total. It was enough that you could tell you were going up hill, but it never looked like it. This section was the worst. It was exposed to cars, to the sun and the incline was enough to make you have to dig deep. I lost time here struggling. When I crossed the line, I was proud. When I did this ride 4 years ago, I did it in 4 hours and 25 minutes. I shaved almost an hour off my time. While I didn't hit our mark of 3:30:00, what I did was enough for me this year. Next year I plan on attacking harder and getting that sub 3:30:00 time.
If you are a cyclist looking to do a ride like this, let me know and Im happy to share tips and tricks I learned.
The scale sucks
The other part of the goal, albeit the hard part, is trying to get down to a weight I have not seen in years. Decades to be honest.
What a lot of people don't know is that I've always struggled with my weight. One reason is I eat terribly. I love going out, I love food that is bad for you. We all do, I just lack moderation. The other thing is that I take steroids to stay alive. I've been on them since birth, and they aren't stopping til I die. These aren't the get jacked kind of steroids, but they do add weight. Its not the sole reason why I've always been overweight, but it certainly doesn't help. The other thing that doesn't help is job loss. Which happened to me in the middle of this all.
To back up, I was working with a few great guys, all who were more health aware than I am. Because of that, they helped influence me to get better. Starting with MyFitnessPal, we tracked what we ate. I saw the weight shed rather quickly. It felt great, I felt great. We would order lunch via Seamless every day, but we would do so in a way that we tried our hardest to be conscience about what we would order. Sushi quickly became really popular. When we lost our jobs, the support system kind of fell apart. My first priority turned into getting a job so I would have money to do things... like eat out or buy a bike. The worst part is that because all of the interviews I did during this time were either on Zoom, Hangouts, or a phone I did them all at my apartment. I didn't want to be that person at the coffee shop who talked loudly and ate up the internet. Since I was spending hours on the computer doing interviews, eating out became my escape. And as you know, old habits die hard. Hot chicken, pizza, burgers. None of that is good for you, but damn it does taste good. This stalled all of my progress. Being laid off also has a way to put you in a weird mood overall. I could have gone to work out, but interviewing is hard. I was tired. I was riding but not as much as I should have been. But when it was time to go eat, I shot out the door.
Now, I can safely say I have a job, and I've started meal prepping again to prevent so much going out. However, working from home is isolating and lonely. Im more aware of that this time around (the last time I was remote, it was bad for my mental health), and I use coffee shops and stuff to have human interaction. While that's not great, I only drink black coffee so that shit is only 5 calories.
What will change
This challenge really made me reexamine some things. But you know was fucking amazing? Sitting in an airplane seat and not feeling like Im spilling over it. Not feeling like death walking around. I may have failed these challenges by the numbers but overall I win because Im in better shape, a better person, and ready for more. I've been working hard on setting 2020 goals and I want to be ambitious. There is a rumor Josh is going to try and get the weight loss deadline extended, but I'd like to see the other side of 200 in 2020. No more of this overweight stuff. It's time to be in a shape that's not round. I'm starting to race in the Crit series here in Nashville. Its basically laps around a course for 30 to 45 minutes but I can win money, fame, and glory. Really just money or a 6 pack of beer. I plan on doing the century ride again, this time finishing under 3:30:00. Ideally I'd be closer to 3:15:00. It's doable with training. Meal prepping is now a big thing. Its nice to have a few options ready to go. Variety keeps me interested in what is already cooked versus going out. Once it is untenable to ride outside in Nashville, I will be hitting a gym. Most likely the rock climbing gym to learn how to do that and work on new areas of fitness. I may pick up running. I hate running. But Jacques, who runs all the time, was able to pace me on a bike in Portland even though he doesn't ride much anymore. Clearly there is something to this running thing.
As my really great friend Kat Zien said in a text when I sent her a photo of me holding a 600 mm camera lens "Dude, you look great! I can see a lot of weight lost and a lot happier face!". The fact that now other people see my progress tells me its working. This is just a minor speedbump. The next time you see me, I will be in better shape.
For everyone who has reached out to support me, push me, encourage me I can't thank you all enough. It means the world. You are all the best, and I am happy to count every one of you as a friend.
Cheers!